School Uniform
Our uniform is available from two suppliers; PMG Schoolwear and School Trends.
Details for both suppliers can be found below.
PMG Schoolwear
This is a local store, based at 85 High St, Poole, Dorset, BH15 1AH
(Tel: 01202 686688)
They also have a website:
https://www.pmgschoolwear.co.uk/
Uniform items are available from the shop, or the website.
We suggest you ring the shop, to check whether the size you require is in stock, before making a special journey.
School Trends
You can now order and pay for school uniform online from School Trends by following the link below:
https://www.schooltrendsonline.com/uniform/AdAstraInfantSchoolBH178AP
Or alternatively, visit www.schooltrendsonline.com Simply go to the website address, then select 'Find My School' and follow the order instructions.
You can either pay online or if you prefer, you can order online and send a cheque to the address below:
SchoolTrends
10 Carley Drive
Westfield
Sheffield S20 8NQ
Alternatively, if you do not have access to the internet you can collect an order form from School and order by post.
Click HERE to download an order form.
There are no minimum order quantities and your uniform will be delivered directly to your chosen address. As well as our approved decorated school uniform, you are also able to order plain items such as trousers, skirts and shirts.
Other ordering information, including sizes, delivery information and the returns procedure is also available online.
The school is keen to encourage a smart uniform/dress code.
The following may act as a guide for parents when purchasing new clothing:
Winter - Girls
Grey skirts/pinafore dresses.
Bottle green sweatshirts or jumpers /cardigans.
Tailored girls' grey trousers - not leggings.
Summer - Girls
Bottle green/white gingham dress.
White polo-shirts/blouses/grey skirts.
Bottle green sweatshirts or cardigans.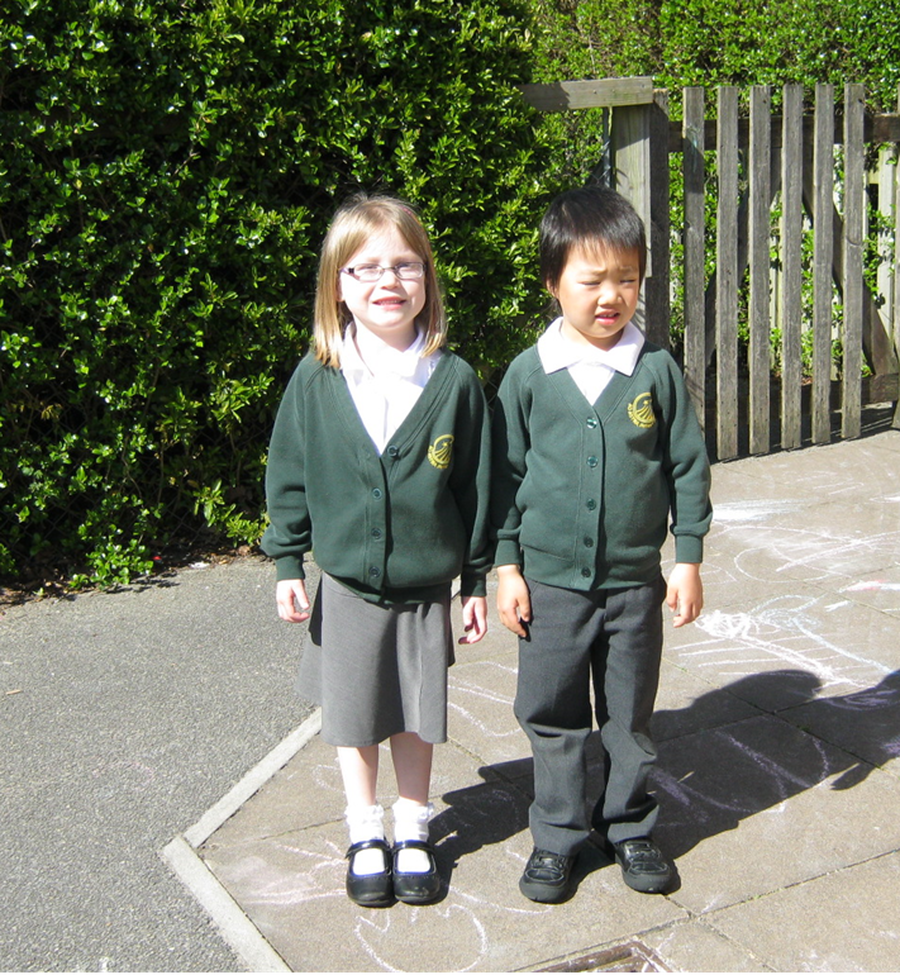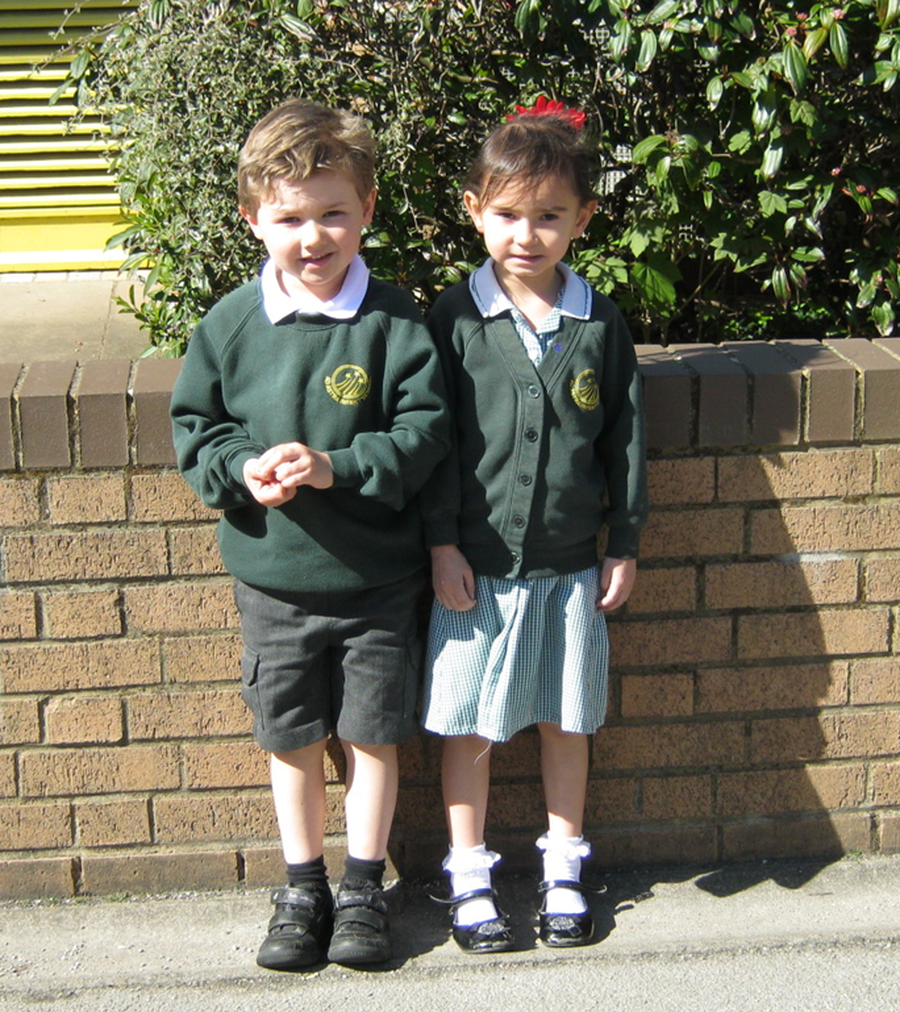 Winter - Boys
Grey trousers.
White polo-shirts/shirts.
Bottle green sweatshirts or jumpers.
Summer - Boys
Grey shorts / trousers.
White polo-shirts/shirts.
Bottle green sweatshirts or jumpers.
PE Clothes:
Indoor PE Kit - Black Shorts, White T-Shirt and trainers/plimsolls.
Outdoor PE Kit - Tracksuit trousers, jacket and trainers/plimsolls
All PE kit should be placed and kept in an appropriate named PE Bag (not a plastic carrier) and left at school until the teacher sends them home each half term.
Please ensure that all items of clothing are marked with your child's name.